Life's Better by the Pool - with Spar Urethane
$

75.00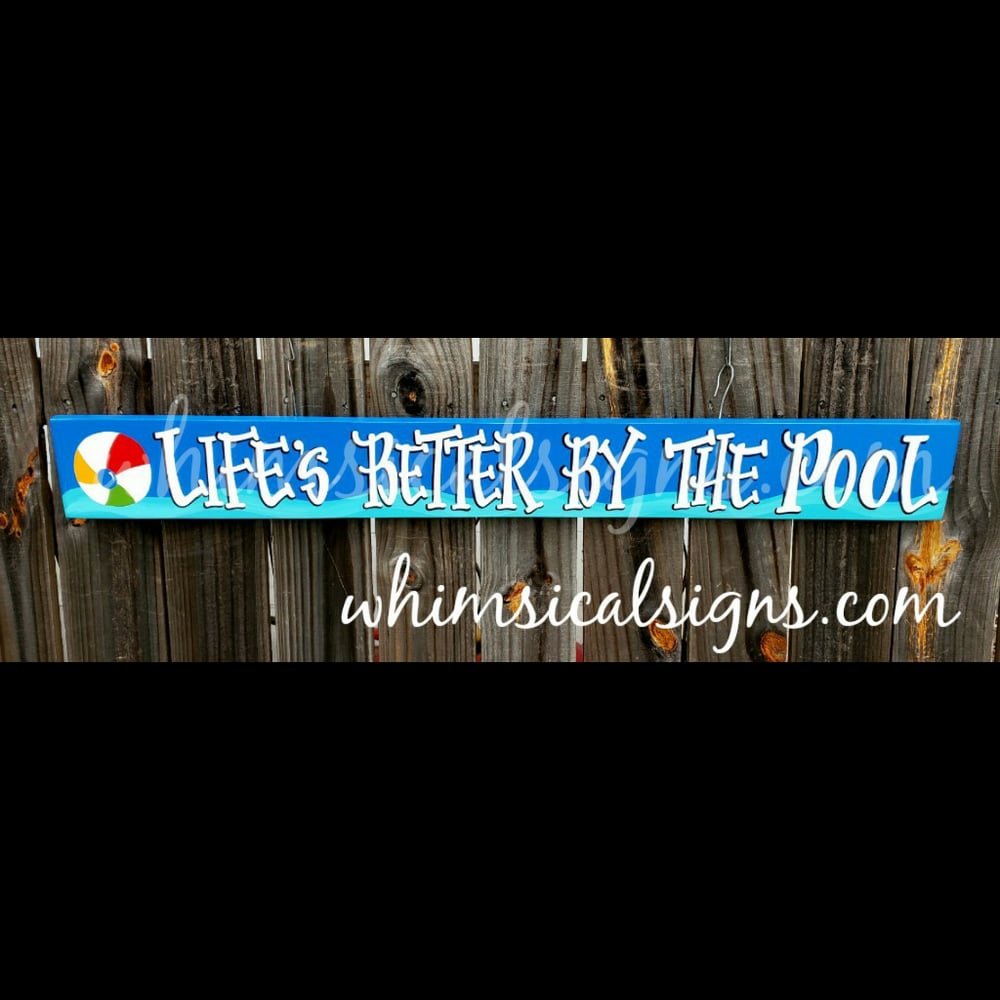 Fun way to decorate around your pool. This pool sign measures approximately 45"x6". We have painted the front and back with Behr Exterior Paint and Primer in One. The lettering is done by hand and is also the exterior paint. Once dry, the sign is then sealed with a spar urethane which is a multi step process. When the spar urethane goes on, it has a look of thick honey. The spar urethane has a uv protectant and is the best sealer we can offer for exterior signs. The back is as finished as the front. The sign hangs from two d-ring hooks.
This is real wood. Each piece is unique and may contain knots, uneven thickness, varied colors and uneven edges. These pieces are hand painted and may have smudges of paint on the back of the wood. All of this is part of being a hand made wood sign.
Turn around time for cedar can be up to 6-8 weeks.
This sign is available in other colors. Please message me for pricing.
Please know, I hand letter all of my work. Therefore, each piece will have slight variations.